What is this "Heta Belarus Dzietka?"
Heta Belarus Dzietka
is a blog about Belarus written by two blond-blue-eyed girls who view the country with foreign eyes. We want to celebrate together with our readers the Belarusian uniqueness. Through a series of articles about the sometimes strange, special and affectionate things we have encountered in Belarus we will lead you on a journey to understanding the character of Belarus, which we have learned to love so much.
Heta Belarus Dzietka
(translates to
"That's Belarus, Babe"
) exemplifies, questions, celebrates and banters the nation of bulba love, cubic library, and generous and spontaneous folk. All in the name of fun!
So we invite everyone who is slightly curious about Belarus: you can be a foreigner who has lived, is living, or is about to live in Belarus AND Belarusians who are curious to read about themselves. Share your experience with us! Periodically we will post new blogs on topics such as the Belarusian service, Gentlemen, Soviet legacy, Stomatologia and many more…
Before introducing ourselves we would like to say a big thanks to the team of
Heta Belarus Dzietka
translators
, who are doing a great job in translating these blogs into the two official languages of Belarus 'Belarusian' and 'Russian'. Thank you Kseniya Maksimava, Kseniya Sidarovich,
Zmitser Konanchyk,
Liza Korsak and Aliaksandra Franskevich for you amazing work.
And now, please meet our two blondes:
Masha

Born in: Minsk, Belarus
Raised: the Netherlands
Identifies herself as: Dutch
Profession: writer
Likes: Red wine, squash, boxing kangaroos
Dislikes: Biking in hard rain, washing dishes, kittens on YouTube
Passionate about: Belarus! (Duh!)

Marta

Born in:

Minsk, Belarus

Raised:

USA

Identifies herself as:

Belarusian

Profession:

artist

Likes:

Dark chocolate, ultimate frisbee, when bus drivers wave to each other

Dislikes:

apocalypse movies, beets, when colored pencils are not arranged by color

Passionate about:

Belarus! (Duh!)
Hanna

​

Born in:

Vitebsk, Belarus

Raised:

Belarus

Identifies herself as:

Belarusian

Profession:

project manager

Likes:

wake up in different countries, watch movies about court of justice, draw small pictures and not show to anybody

Dislikes:

grey weather, cabbage rolls, when friends are too lazy to go out for a coffee

​

Passionate about:

Belarus! (Duh!)
---
Partners
Powered by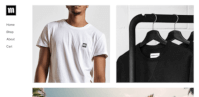 Create your own unique website with customizable templates.